Painting watercolour flowers comes so naturally to some artists. The softness of watercolour paint pairs so wonderfully with the delicate details of flowers.
There are a variety of ways you can paint watercolour flowers depending on the style you are aiming for. Loose floral paintings can be as equally lovely as super detailed ones.
Here are some absolutely gorgeous paintings of watercolour flowers that are sure to inspire you to try a few different techniques!
Watercolour Floral Art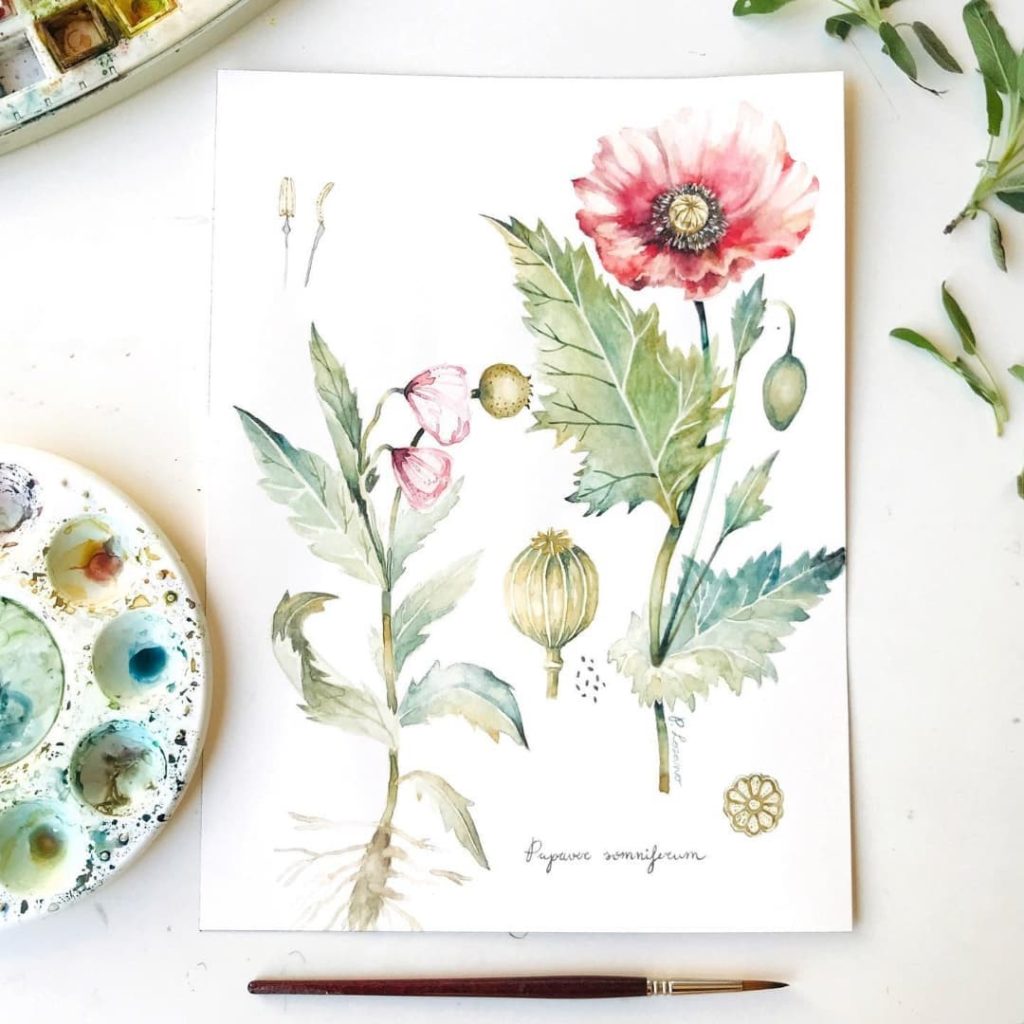 This peace includes lots of green leaves and various bits and pieces of a botanical study. This is a great way to practice the little details of a piece, by breaking it down into smaller sections.
Floral Watercolour Wreath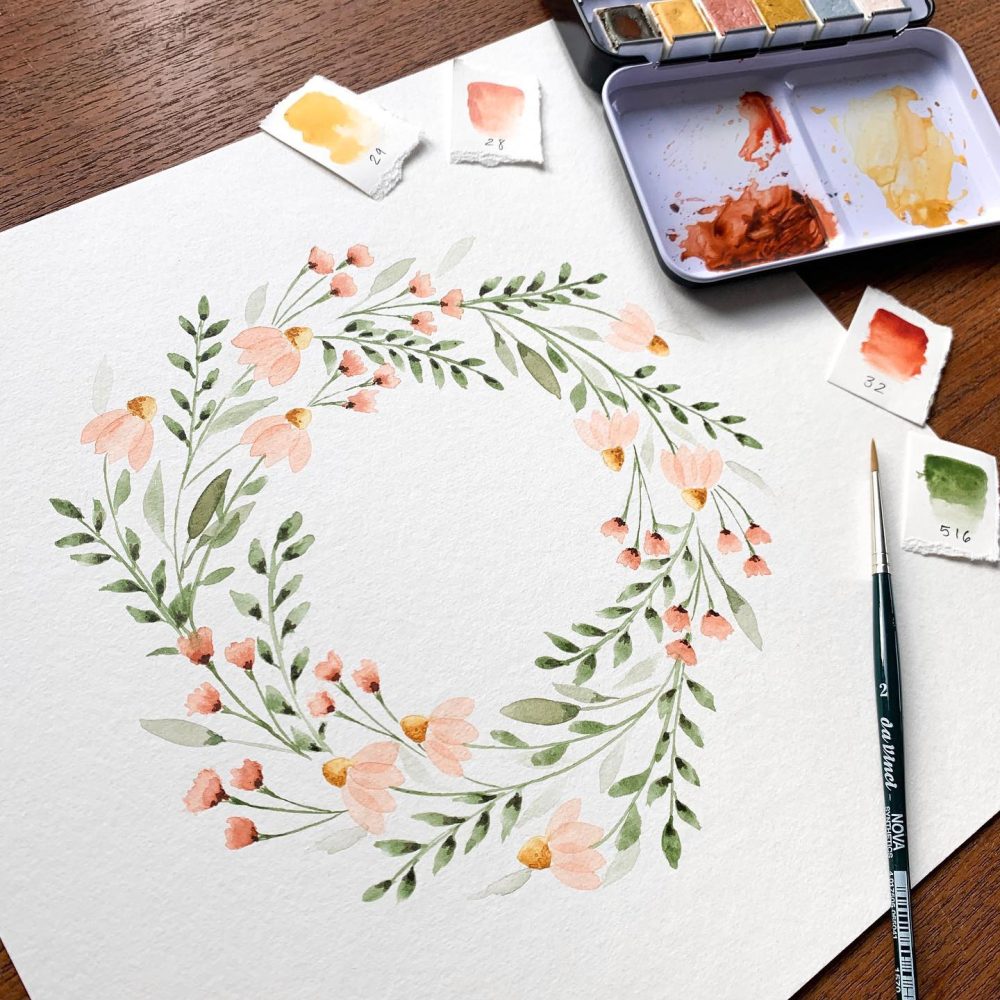 Soft colours and muted greens make this wreath so visually appealing. I love the idea of sticking to a few core colours when creating a piece like this as it tends to not look too busy. Painting watercolour wreaths also allows you to practice your leaf painting skills!
A Single Rose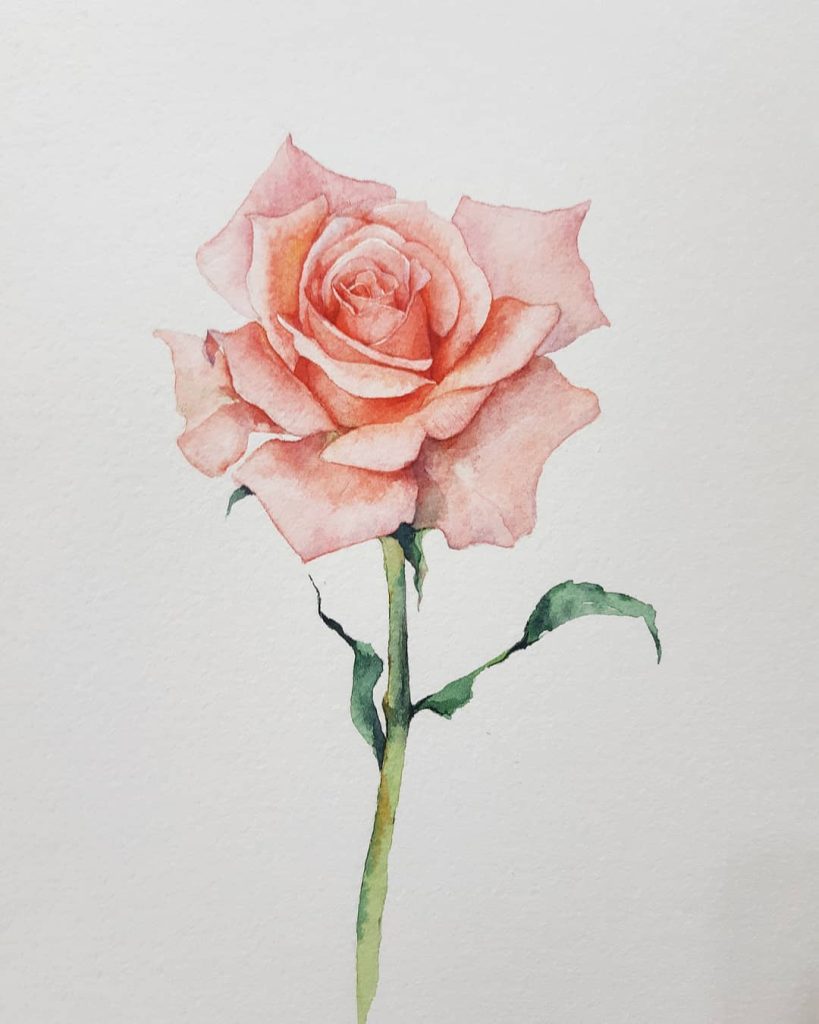 Sometimes simple is better! This single rose takes the spotlight and the attention to detail is fabulous. Working in sections on the petals will help you get the proper shadows and highlights without overwhelming you.
Gold Details and Leaves
This idea is so fun! She started by painting the wet into wet leaves and then added the gold details once dry. Something about adding gold touches to a simple piece makes it all the more appealing!
Butterfly Floral Watercolour Art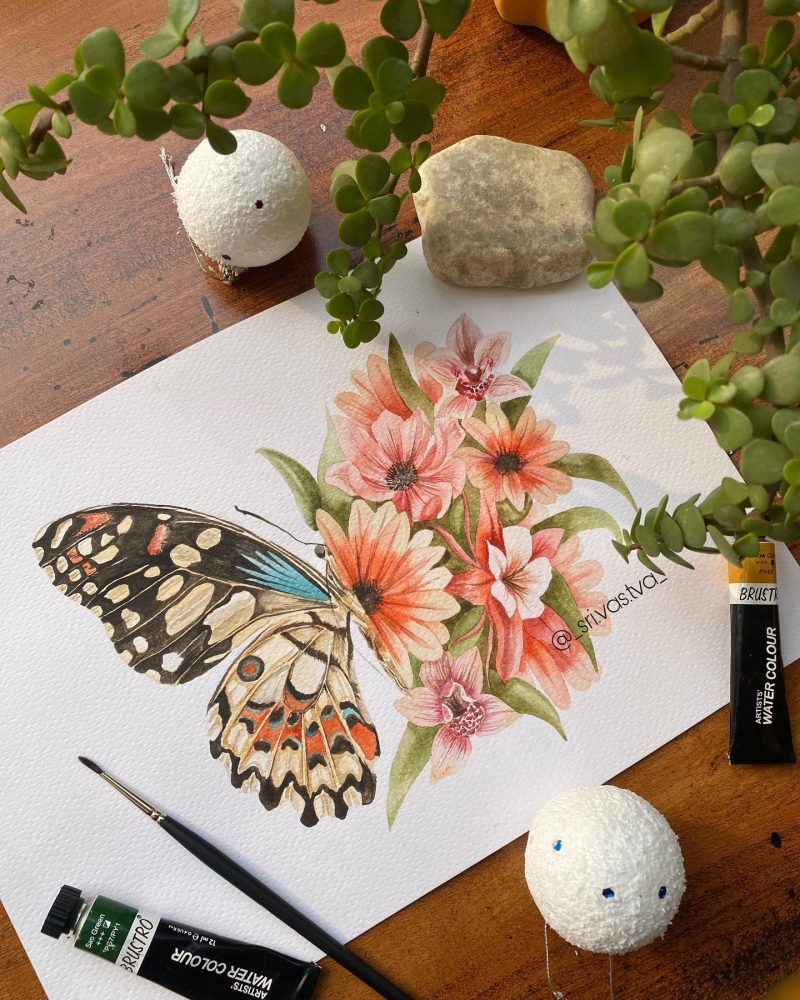 This absolutely stunning piece is so creative and detailed! I love how the colours are cohesive throughout the entire piece, with the orange shades on the wing complementing the orange tones in the flowers.
Watercolour Wildflowers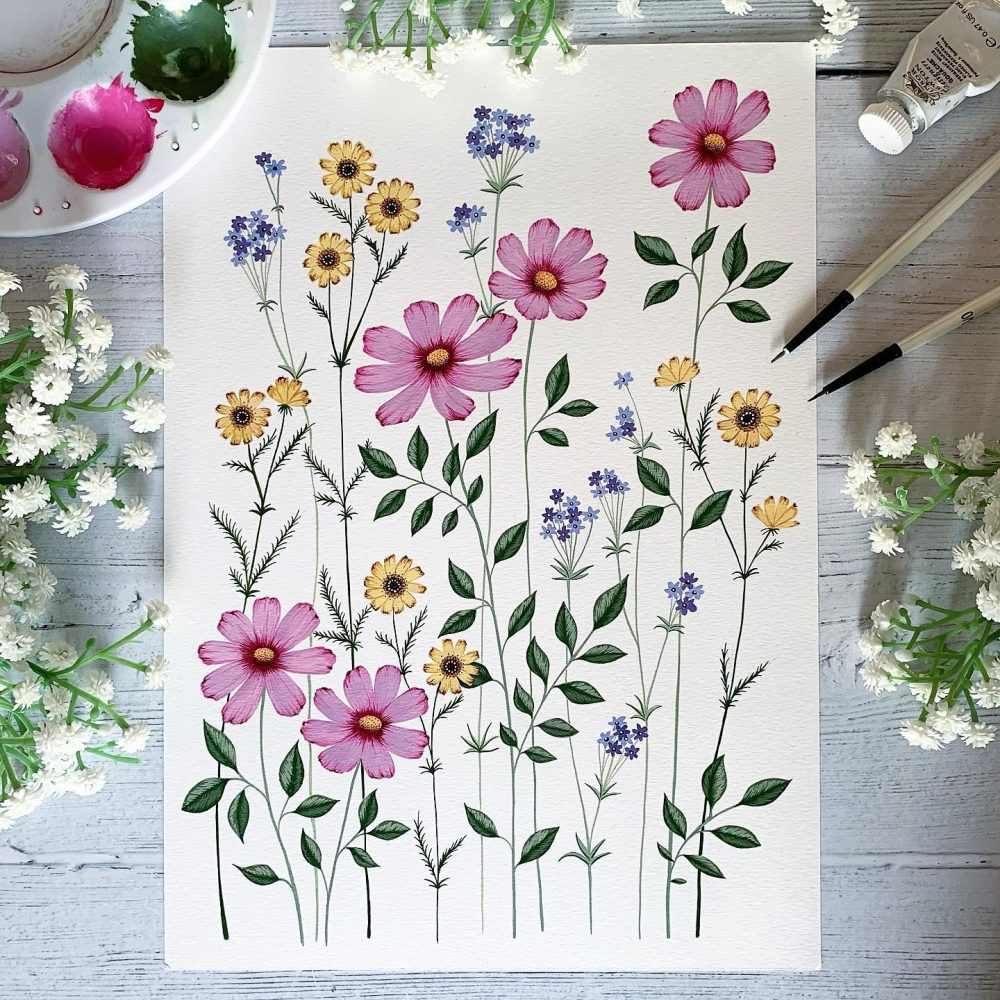 A whole sheet of paper filled with beautiful wildflowers looks so awesome! A simple colour palette and tiny details takes the simplicity of this piece to another level.
Botanical Whale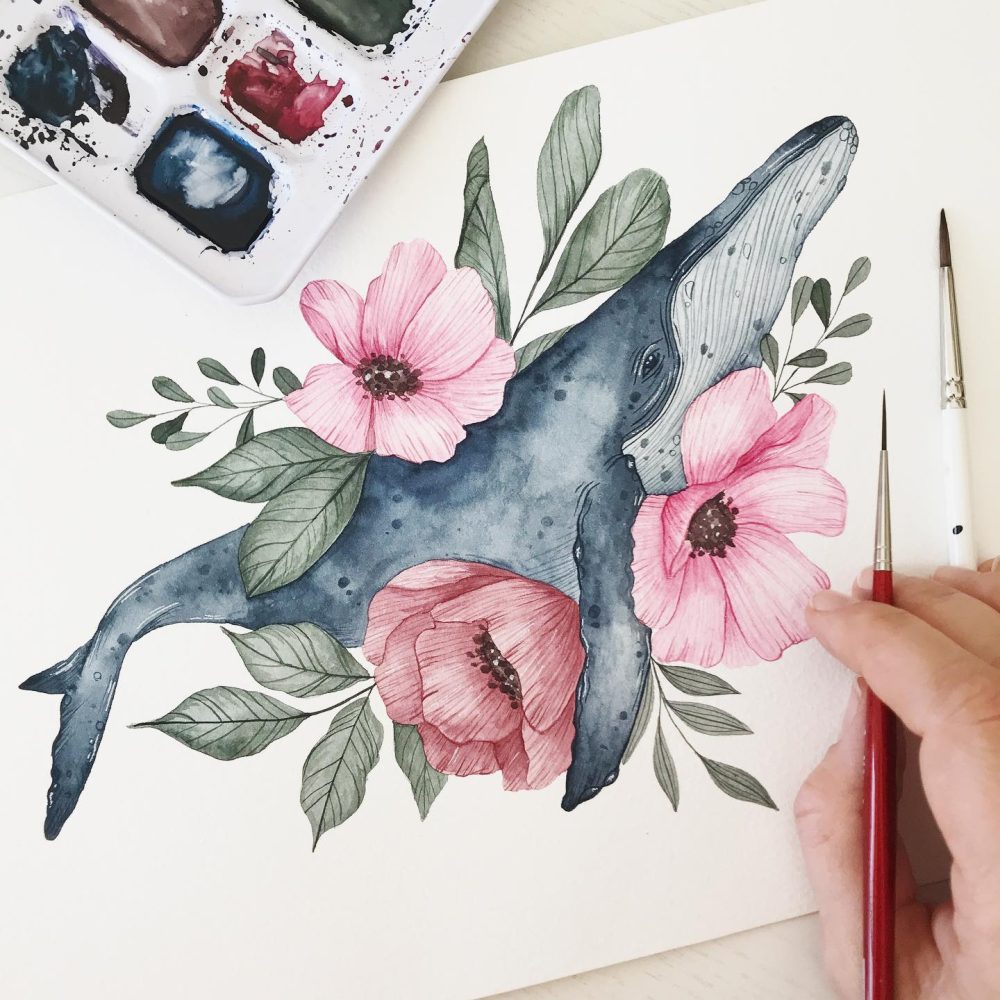 This absolutely gorgeous piece of watercolour artwork comes from artist Una who creates similar works with other sea creatures and flowers. The composition is perfection and that detail… wow!
White Daisy Watercolour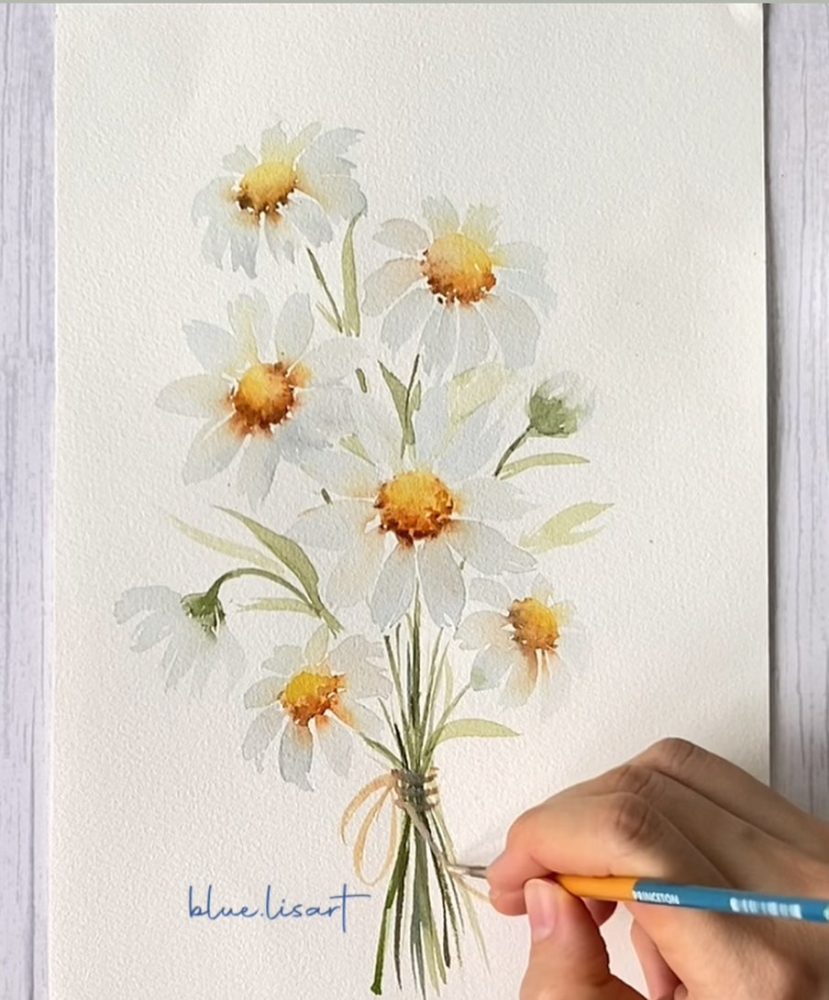 A bundle of fresh daisies painted with just the right amount of wet on wet colour bleeding! This sweet bouquet uses grey tones to showcase white flowers.
Loose Watercolor Bouquet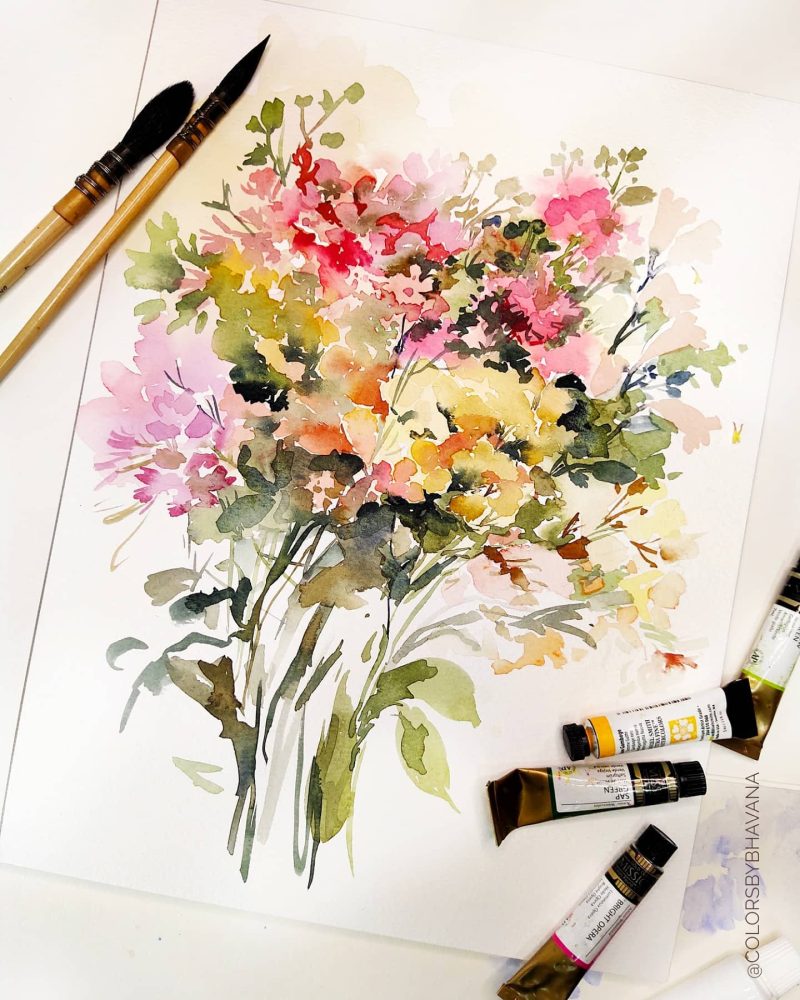 This painting looks like such a pretty blast of vibrant colours! The loose technique makes it a little more abstract in nature, but so visually appealing!
Pretty in Pink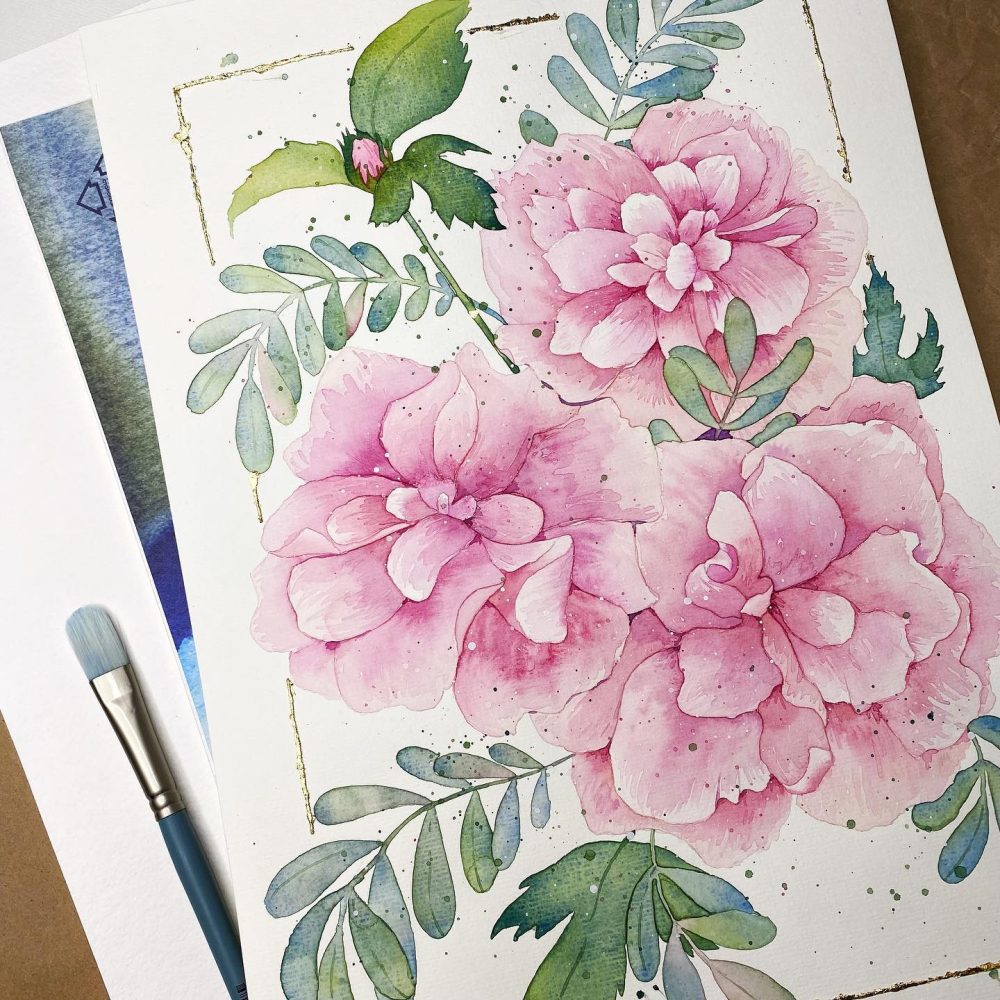 I love the way these detailed pink flowers are framed in a painted border and spilling over the sides. Lovely detailed work mixed with some loose splashes of paint and a variety of techniques makes this a one of a kind painting.
Coffee and Flowers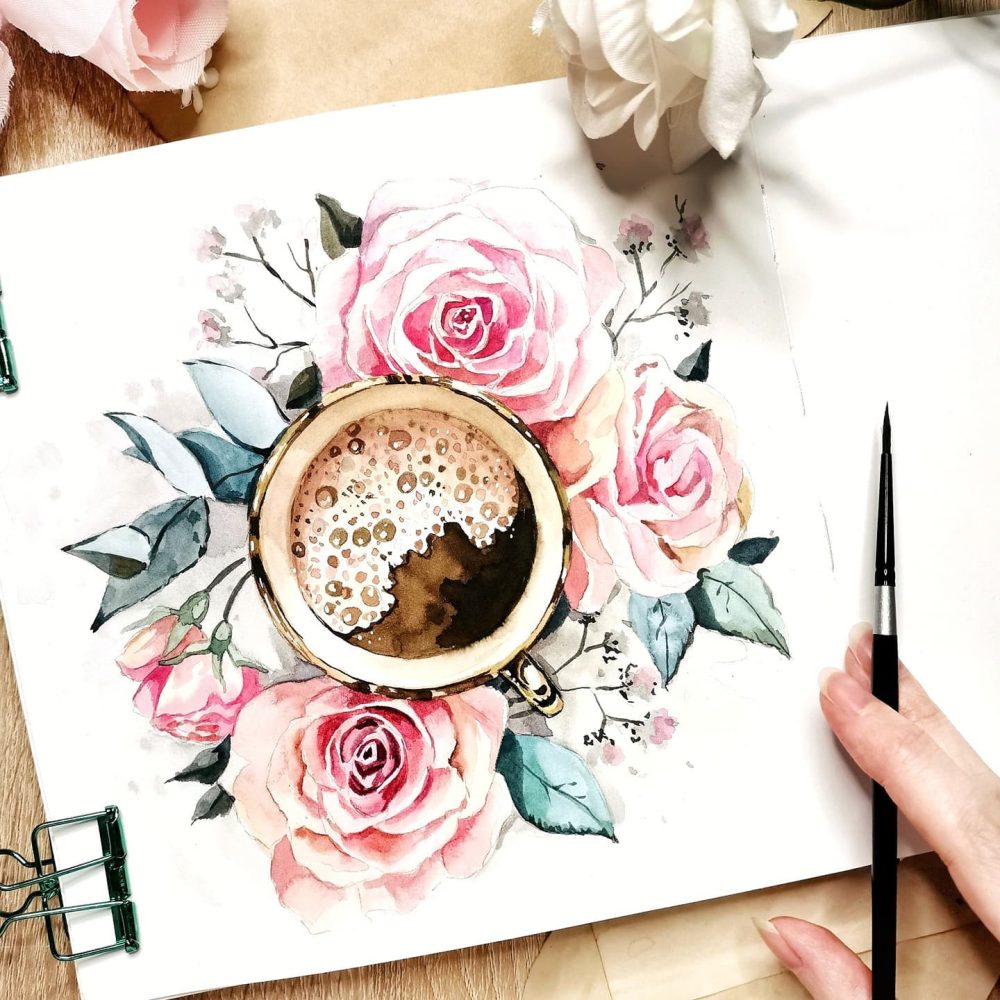 This painting combines the love of coffee with flowers and I think it looks fabulous! The coffee mug makes for an alternate center to a basic floral wreath style painting.
The Moon and Flowers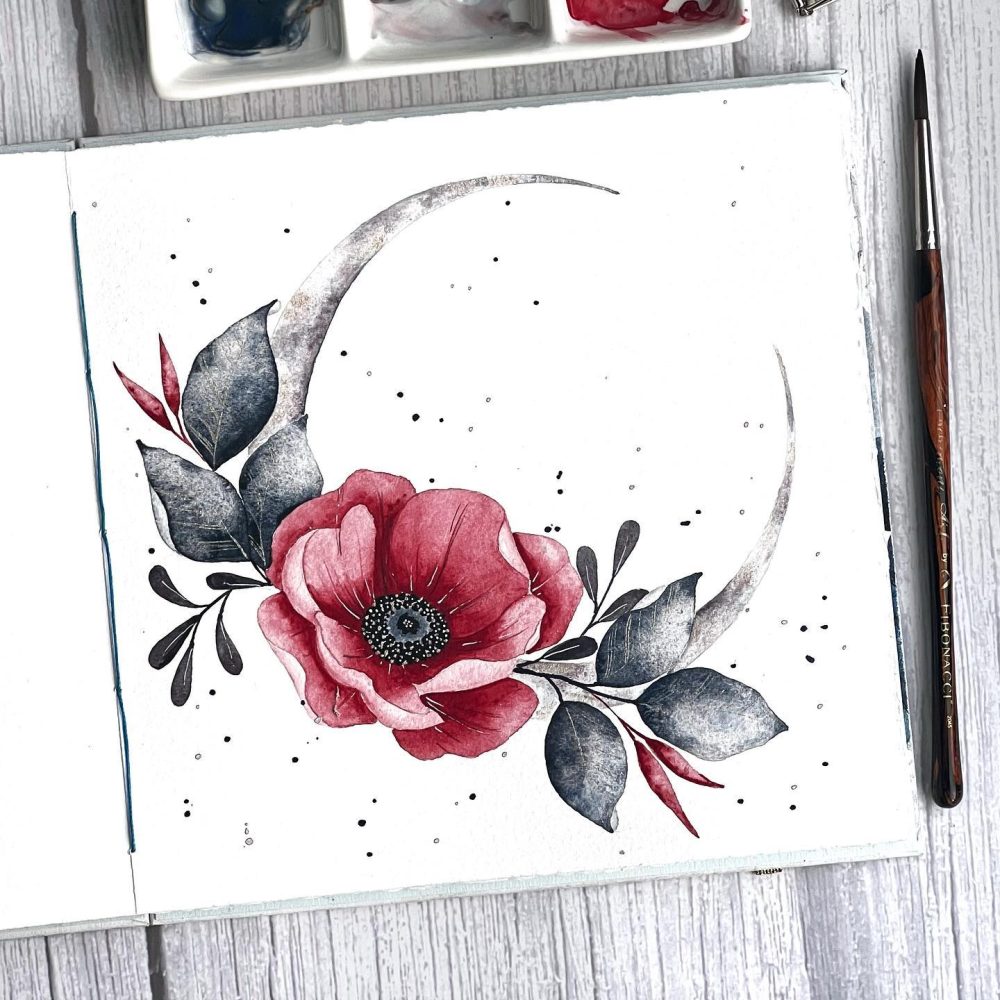 Finally, I love this piece because of the simple composition but beautiful execution. The grey-toned leaves really pair nicely with the moon, and the pop of red colour adds such a great contrast.
Do you have a few new watercolour painting ideas to try now? Which painting is your favourite and why?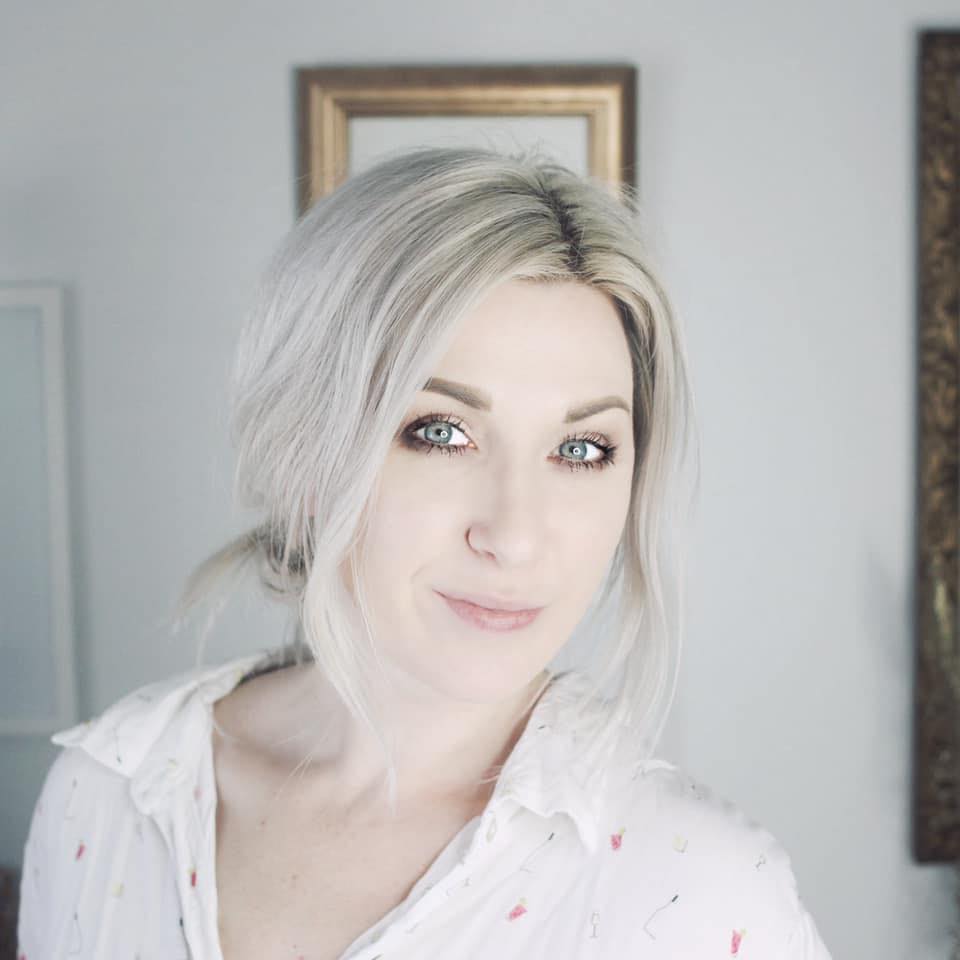 Besides being a wife and mama, I'm an entrepreneur, artist and author of the Watercolor With Me book series. I'm from Ontario, Canada and founder of the brand Wonder Forest. I'm here to help you on your watercolour journey!