Give the gift of watercolour lessons
Interested in gifting the Watercolour Workshop course to a friend or family member? A gift certificate will allow your recipient to enter their unique gift voucher code when signing up for the course for instant pre-paid access.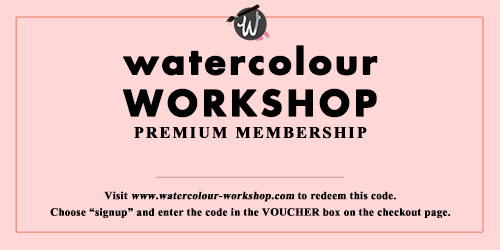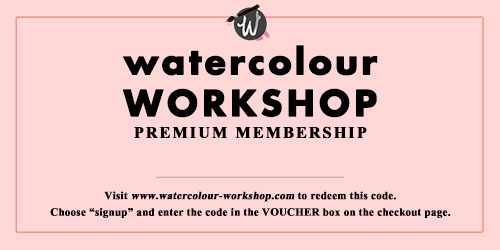 PURCHASE A GIFT CERTIFICATE
To purchase a gift voucher, complete your payment below and I will generate a unique voucher code along with a digital gift certificate graphic that will be emailed to you within 24 hours (usually within 1-3 hours but sometimes life happens).
You can then print the voucher or email it directly to the recipient of your choice.
LIMITED TIME 50% OFF DEAL $235  $117.50 USD
Note: The email address you include in your order below will be where the gift voucher is sent!
FAQ
When will I receive the gift voucher?
I manually create each gift voucher after every order. Depending on when your order was received, this can take a few hours. Please be sure that the email address you used to checkout is the email address used to receive the gift voucher.
If you have not received the email within 24 hours after purchase, please be sure to check your junk folder and then contact me if it's not there.
How do I redeem a gift voucher?
It's simple! Head on over to the REDEEM page and register with your name and address. Enter the voucher code in the box!
The cost of the course will be covered and you can continue to submit your information.
You'll automatically be enrolled into the course and can start learning right away!
Does the voucher code expire?
Nope! Your recipient can sign up using the voucher whenever they like.
I received a gift voucher, can I redeem it for cash?
Sorry, the gift voucher has no cash value and cannot be redeemed for cash.
What happens if the cost of the course changes?
By purchasing a gift voucher, you are locking in the price that you paid when you purchased it! There will never be any additional fees if the course cost increases. There will be no adjustments for special pricing or flash deals that may occur in the future.