Become a confident watercolour artist in 6 hours.
Dedicate just 1 hour per week for 6 weeks to learn a new skill!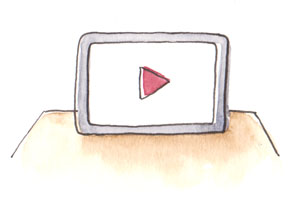 Over 30+ instant lesson videos to watch anytime, anywhere, from any device.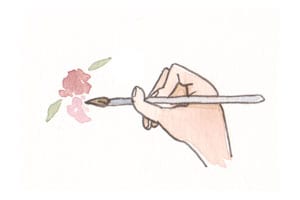 Follow along with your brush... No previous skills needed.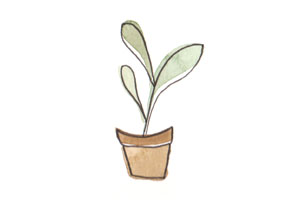 Continue to grow with step-by-step videos, projects, and downloadable sketches.
How watercolour enhanced my life and my business
Hey! I'm Dana. Owner of the Wonder Forest® brand. I'm an artist and designer who has worked with top brands and businesses, and I want to teach you what I know!
I was able to skyrocket my business and develop new products from home all thanks to watercolour painting.
But I wasn't always a traditional artist. Although I have a lifetime of art training, for over a decade I spent my time building my career as a website and digital designer. I worked with celebrities, huge corporations, and thousands of businesses and individuals every single day.
My schedule was packed 24/7, and while I enjoyed what I did, I missed having "me time" and letting loose with my creativity.
Something inside of me was screaming "LET ME OUT!" and I knew I had to make a change.
I rediscovered painting during a struggle with anxiety.  I fell in love with watercolour and how calming the practice was.  I was able to eliminate stress and express my feelings through art, unlike I had before.
With my extensive background in technical digital work, I was able to incorporate my artwork into my business strategy!  I began creating patterns and watercolour designs for home decor items, tech accessories, and even branding elements!
The products I design can be found in stores like Bloomingdales, Target, Nordstrom, Urban Outfitters and more.
My first watercolour project book, Watercolor With Me: In The Forest is available nationwide and the second book of the series is set to be released in Fall 2019!
All because I took the leap and honed in on a new skill.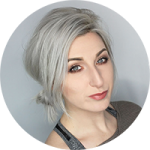 Dana Fox
Creator and Instructor of the Watercolour Workshop
Now, I want to help you.
I know how intimidating it can be to start a new medium.  I also know how it feels to deny your inner artist, doubt yourself, and deal with stress and anxiety.
I know how it can feel like you don't have the time to learn something new.
But I want you to know that you can do it. And I'm here to help.
I've created the Watercolour Workshop. A place where imaginative people like you can become experienced with watercolours and improve your skills and painting techniques so you gain the confidence to paint fearlessly.
I will help you overcome the fear of trying new things by letting you take the first step without being judged.
You can learn how to watercolour paint at your own pace in your relaxed home environment and connect with others just like you through our Facebook group.
And get this... it will only take you one hour per week for 6 weeks to accomplish (what was that about not having the time?!).
"What if I'm no good?" How about this...
Imagine if you could eliminate negative thoughts and express yourself through your own artwork!
What if you could offer hand-painted products to your existing customers? Or add a new skill to your design arsenal?
What if you could feel confident in teaching your children a creative project and allowing their inner artists to shine?
Or what if you just dedicated a small amount of time each day to focus on yourself and zone out?
There are so many reasons to start!  Don't miss out on discovering your potential and knowing just how great you could be.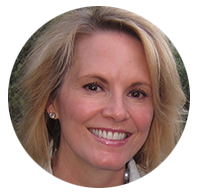 "I adore having your workshop to practice at home in between busy tasks rather than attend a live classroom. Seriously, getting in touch with my creativity, with your guidance is amazing. I'm very grateful to have found you. Please keep up the good work and I so enjoy learning and growing in skill with your calm direction! This is a blast." - Stacy S.
In the Watercolour Workshop,
I'll take you through a number of painting tutorials
step by step, while you learn: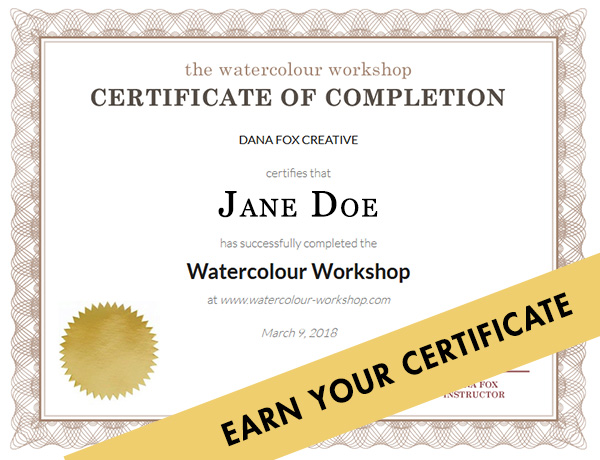 SHOW OFF YOUR SKILLS!
Complete the program and you will earn your very own Watercolour Workshop official completion certificate.  You can print it out and let everyone know that you've mastered the fundamentals of watercolour painting!
There is no other workshop like this
The Watercolour Workshop will take you from beginner to boss over the course of your membership.  The lessons are created in an order which will continue to teach you more and more, so you can maintain your growth and keep learning new techniques.
Watercolour Workshop
$235 $141
Join us today and get immediate access to all of the video content. For just 1 hour a week for 6 weeks, you can master watercolour painting!
Instant access to the library of 30+ video lessons
Access to the traceable sketch library
Customized Certificate of Completion
Lifetime access to the class
Go from beginner to boss
Break through your fear of trying something new
Free access to our private creative Facebook group
Learn at your own pace! Login anytime!
Downloadable lesson add-ons
Shop for supplies in the Art Supply Shop
Improve your painting techniques and skill, step-by-step
Build artistic confidence
Have a question? It's probably answered here,
but if you are still wondering something,
feel free to drop me a line!
*NEW* TRACEABLE SKETCH LIBRARY!
Not an artist? You don't need to be.  I've also made it super easy for you to create your own unique pieces of artwork.
Introducing the Sketch Library!  A library full of original sketches that you can trace onto your watercolour paper and paint.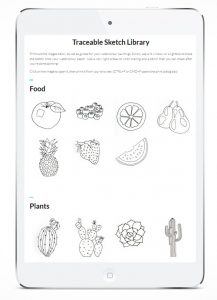 Here's what my Watercolour Workshop has done for others…
Some members have gone on to start their own businesses. Others just love creating unique handmade gifts and décor for friends, family and themselves.  Here's what some of them say…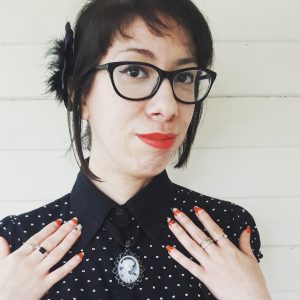 Easy for someone with a busy schedule
"I signed up for Dana's online watercolor workshop after being disillusioned with a previous in-person watercolor class. Even after being out of practice so long, I was able to jump in and make progress quickly, thanks to Dana's instruction. I love that I have lifetime access to these videos, which makes it easy for someone with such a busy schedule like me: I can go at my own pace, watch and rewatch any lessons as many times as I want, skip ahead or go back. The projects that Dana has shown so far are fun and have turned out beautiful! I look forward to much more!"
– Gaby M
Stay at Home Mom learning on my own time
"I've been creative since I was small and have always loved breathing life into craft supplies with my own two hands. Painting is something I've always wanted to do and this year, I decided that my new years resolution was to learn how to watercolor. Being a SAHM of four kiddos, I needed to find a way to do that on my own time and stumbled upon Dana's online watercolor course.
The classes are perfect for a beginner, I'm still getting used to holding my brush the correct way but know I will only improve with practice. It's been so fun watching clean white watercolor paper fill with beautiful colors and seeing the difference from a wet to dry painting.
There is a new spark in my creative soul and I'm so grateful to have found this simple media."
– Dawn B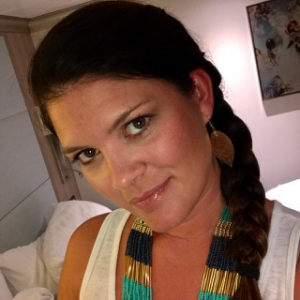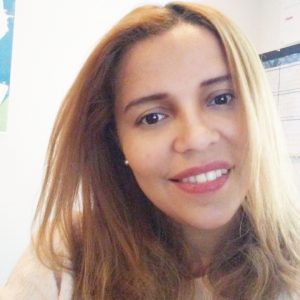 So simple for beginners
"Dana makes every video simple to understand and easy to follow with good explanations and demonstration of the process. It's unbelievable; with only a few lessons you can start painting things that you could never imagine. I recommended it 100%! Perfect for beginners."
– Tanya Pazmino
"I could have never done anything like this on my own. Thank you for such great instruction, Dana! It's so fun learning your techniques!"
– Stacy from Nebraska

"I have a foundation in watercolour, but I know that I can always use the practice! Your videos are so easy to follow and painting is cathartic for me. I too have suffered from anxiety for a long, long time and I love that you are sharing with people what works for you. So inspiring!"
– Marissa from BC

"I have never put a brush to paper and don't consider myself artistic at all.  I am a retired nurse… I tried some of Dana's online videos and it's been like a meditation. I love it!"
– Karen from Oregon

"Seeing others post on (the Facebook group) is what makes me want to stick with the practice and pick up my brush!"
– Hannah

This is just the beginning of your watercolour journey!