Getting started with watercolour can be difficult when you have no idea what to paint!
When you're new to the medium, coming up with ideas that are easy to do and also allow you to experiment with beginner watercolour techniques can be hard to find.
You don't want to try something too complex, yet you still want to develop your painting skills and try a few different techniques that will teach you as you go.
I get it, I was a beginner once too! We all were. Don't stress! I've gathered a few easy watercolour projects for beginners that you can absolutely accomplish!
These watercolour painting ideas will help you with your wet into wet painting technique, allow you to experiment with colour, test your brush handling and pressure, and allow you to just relax and have fun adding paint to paper.
Try these easy watercolour painting tutorials and ideas when you have nothing to paint, or just want to create something for your skill level. And don't forget to check out my guide to essential watercolour supplies for beginners.
Peach Watercolour Tutorial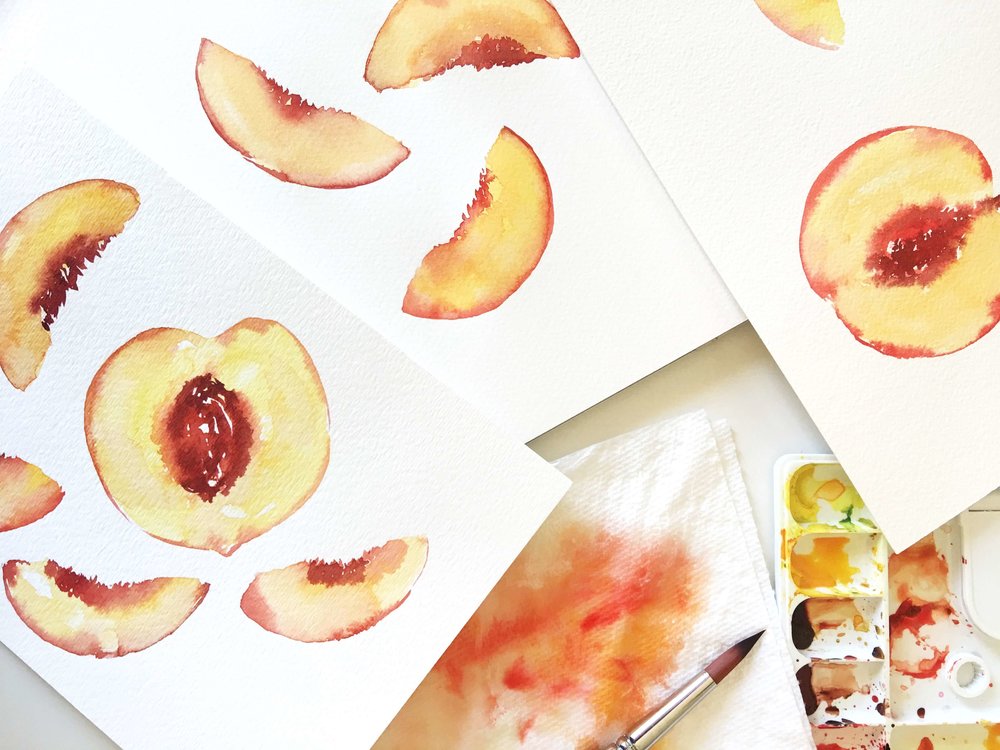 This peach painting is super simple for beginner watercolourists to create, thanks to an easy to follow video by Susan Chiang. This painting uses wet on wet techniques to create a lovely fruit piece.
Eucalyptus Watercolour Painting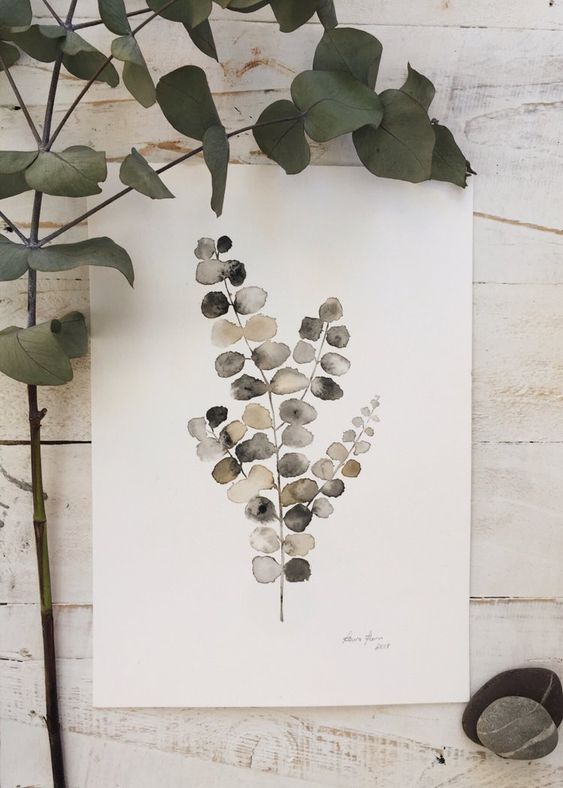 This eucalyptus painting is a project that is really relaxing and simple to do. The wet on wet blends create such a pretty finished piece, like this one by Laura Horn.
Simply create wet "blobs" of water and drop different shades of colours into the damp areas. Using the tip of your brush, create the stem and branches to join everything together.
Abstract Floral Ink and Watercolour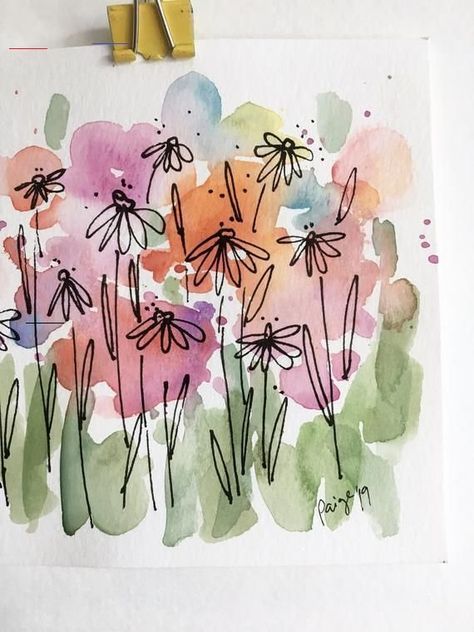 This idea is one that anybody can try! Create your base layer using random wet on wet splotches of complimenting colours. Once dry, add your floral sketches using a permanent ink pen.
The result is a super pretty, abstract style floral watercolour painting.
Evergreen Leaves Watercolour Idea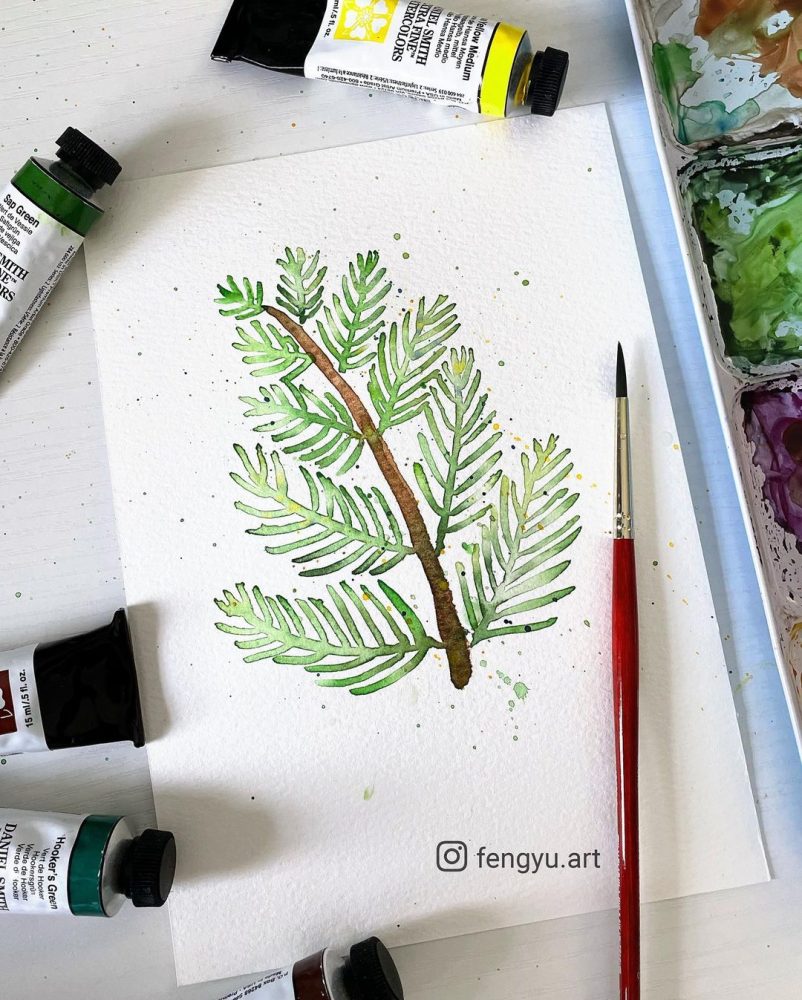 This idea will get you used to painting thinner lines using the tip of your brush. Once again, it is a wet into wet style painting.
Paint each branch of spruce leaves using either clean water or a light mixture of paint, then drop shades of green onto the wet areas to create those really pretty blends! Finish it off by painting the stem/branch in brown.
Quick Floral Watercolour Painting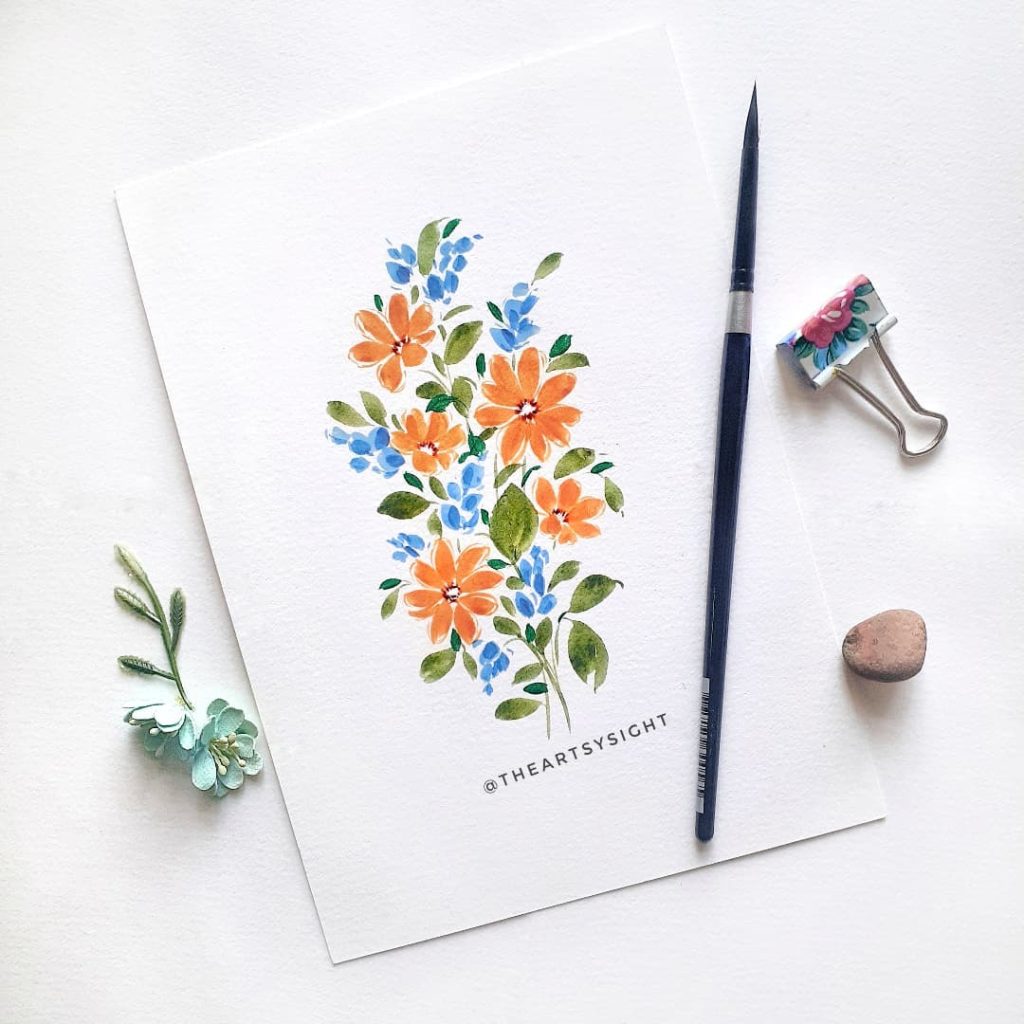 Using a fine tipped round brush, you can create a painting like this one too! It might be easier for you to map out the positioning of the flowers using a pencil first.
These flowers are easy to create by painting each petal with a loose/quick style, then adding the centers. Fill in the remaining white space with leaves and spray.
Watercolour Tree Tutorial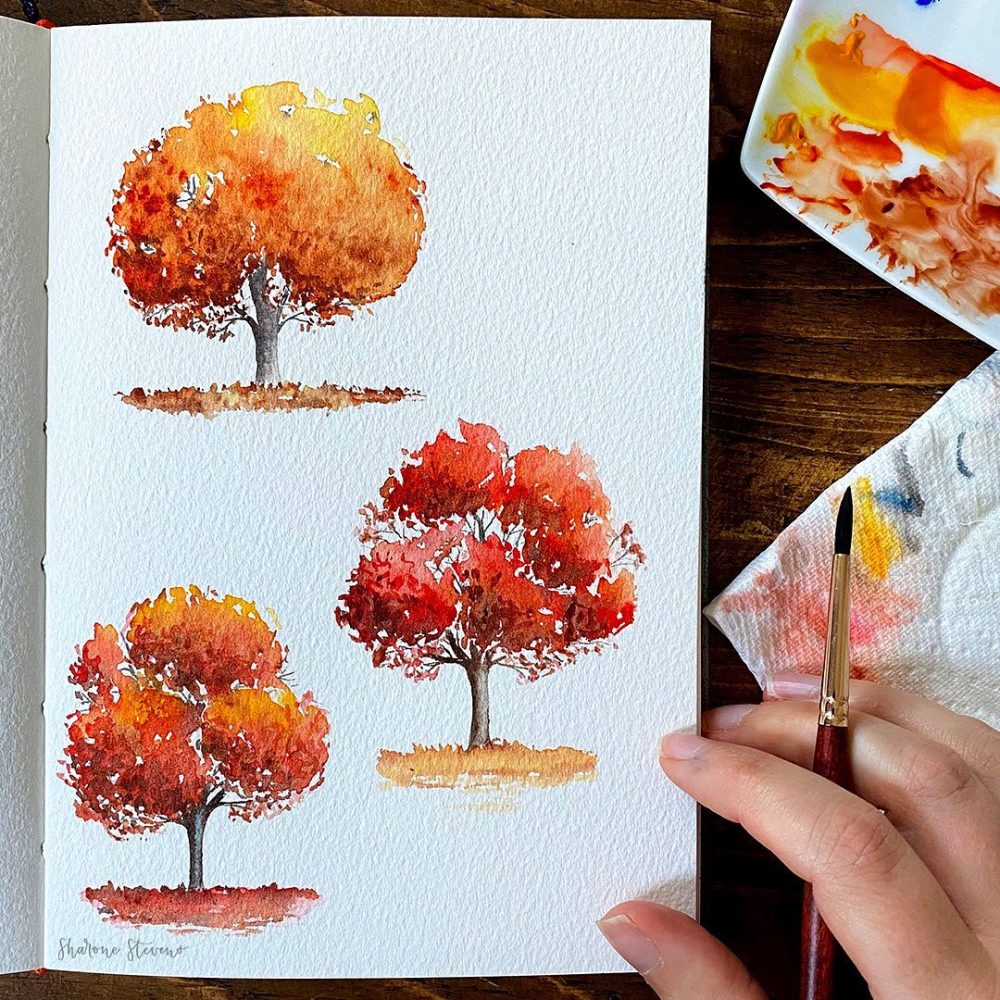 These trees are painted using just a couple of colours. Create the tops of the trees using a wet into wet technique (adding orange to a damp yellow area for example), then letting dry completely.
Multiple other layers of leaves are then added using the tip of your brush to create dimension.
Watercolour Cherries Tutorial
This fun little tutorial will have you painting cherries in no time! Follow along to recreate your own succulent fruit using wet on wet techniques.
Easy Berries and Twigs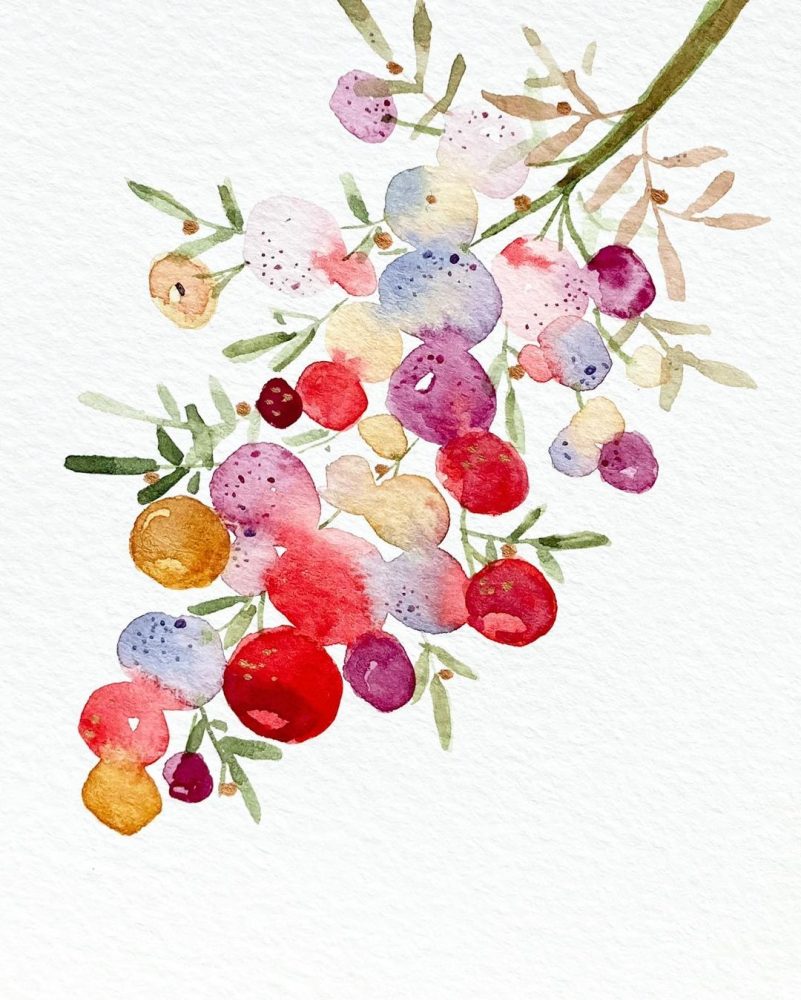 This little piece would be another fun one to try! Using your choice of colours, create wet circles and fill them with your paint. Allowing them to bleed together adds such a unique effect.
Complete the piece by adding green leaves. This would be a great exercise for beginners!
Lots of Watercolour Leaves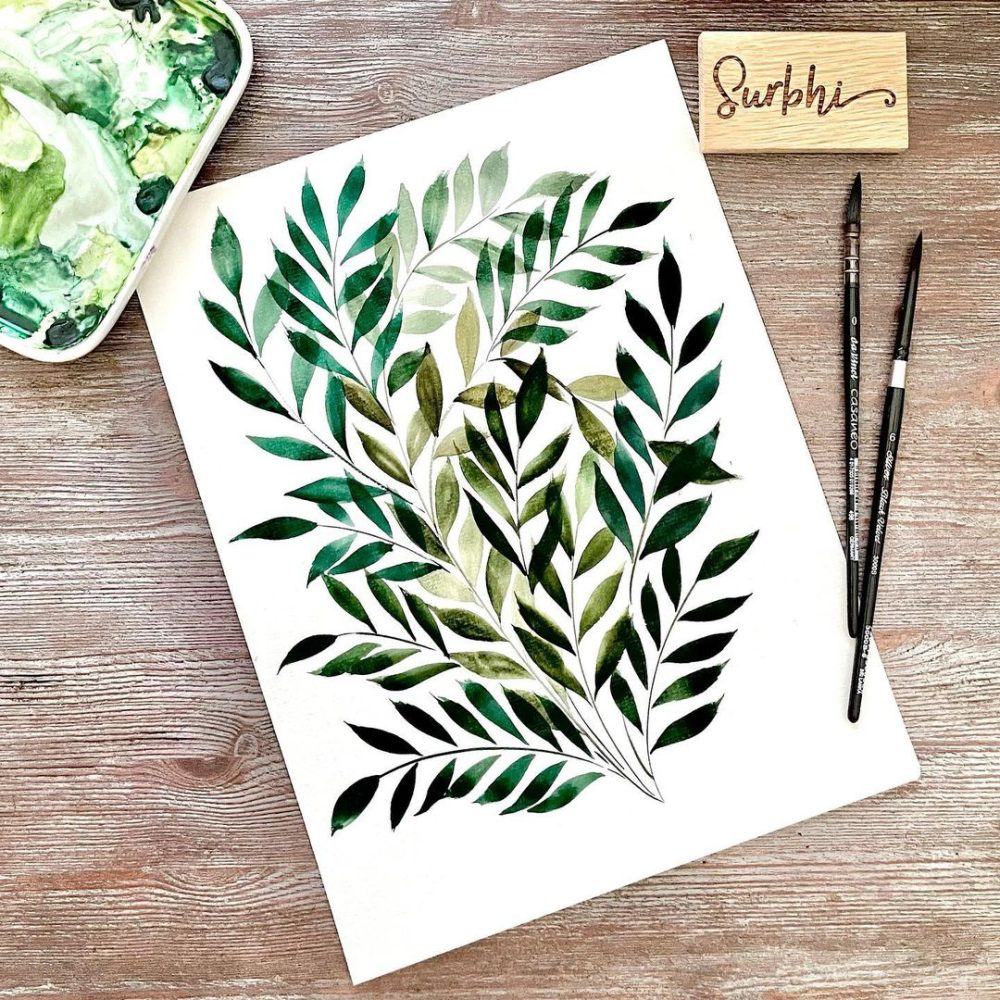 Leaves are always fun to play with, especially when you're just getting started with watercolour. They allow you to experiment with your brush shapes, hand pressure, and mixing colours.
If you want to learn basic techniques like the ones that are used in these pieces, my Watercolour Workshop might be right up your alley!
I cover everything from wet into wet techniques, brush pressures, controlling water, and so much more.
We will also create some lovely finished pieces that you can proudly hang on your wall.
For all of the details, just visit the Watercolour Workshop home page.
Pin this: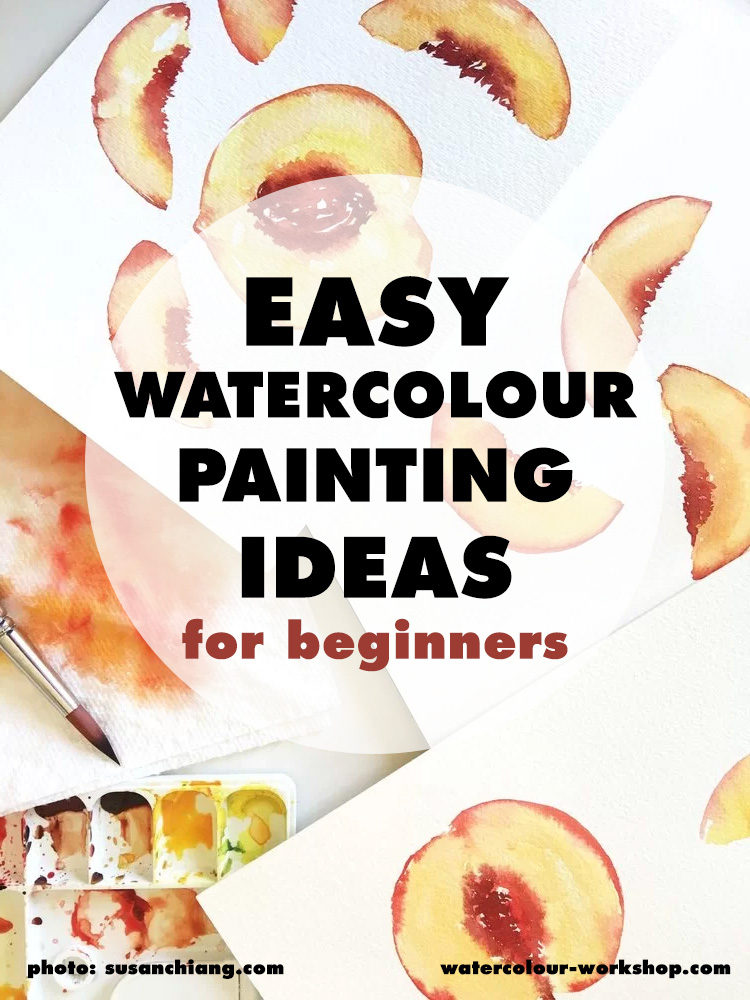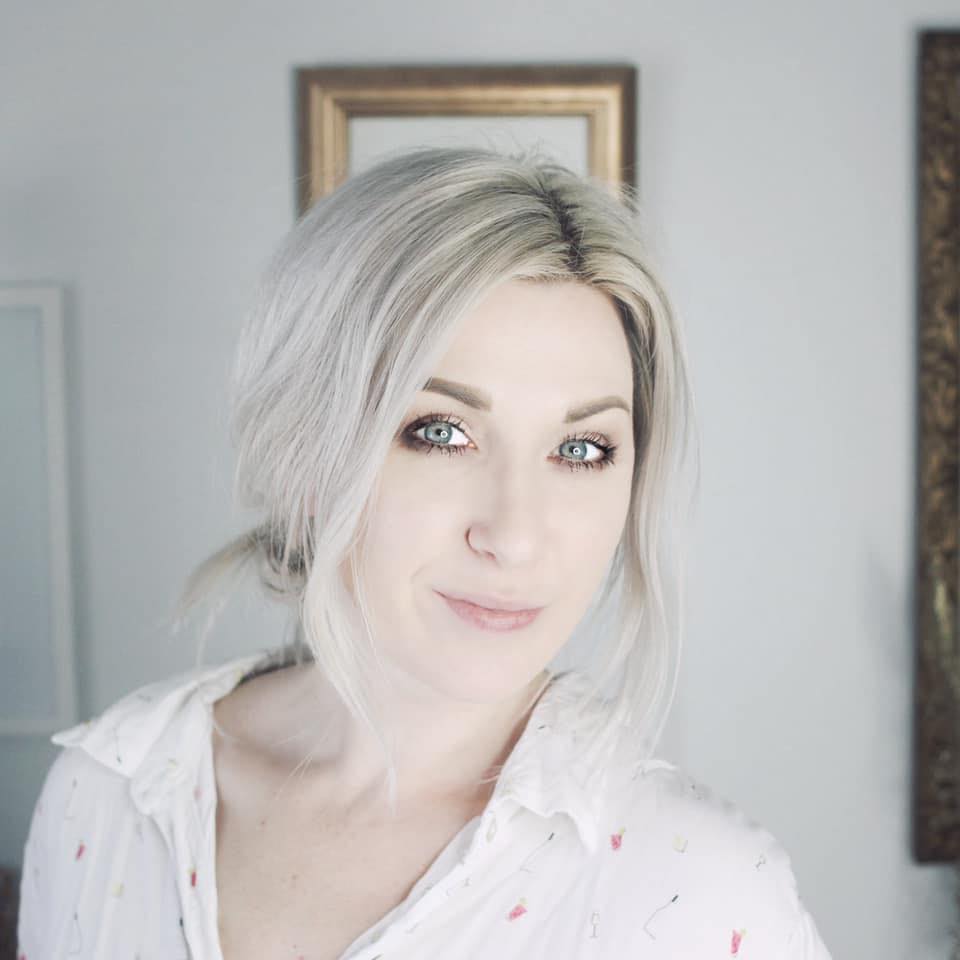 Besides being a wife and mama, I'm an entrepreneur, artist and author of the Watercolor With Me book series. I'm from Ontario, Canada and founder of the brand Wonder Forest. I'm here to help you on your watercolour journey!