The Watercolour Workshop is a lifetime membership site
that is perfect for beginners who want to
develop a new skill and learn how to paint!
Hurry, Your VIP Enrollment Ends in:
Hey you... Yes you!
Have you ever wanted to learn how watercolour artists do what they do?  Or perhaps you just want to learn a new hobby that gets your creative juices flowing.
Everywhere you look nowadays, watercolour art is there!  It's become such a popular medium due to its soft and unique style.  Truly, no two images you create will ever be exactly the same, and I think that is hugely satisfying!
I'll let you in on a secret...
It's really not that hard to learn!  With a few techniques, tricks,  and knowledge about your supplies, you'll be painting your heart out in no time at all!  Unfortunately, many beginners find it overwhelming and simply don't know where to start. That's exactly why I put together this Watercolour Workshop. 
Over the course of a few hours and extensive video tutorials, you'll learn how to paint like a pro.  You'll grasp how to use different supplies, how to add artistic details to your work, and how to come up with your own unique style.
Unleash your creative spirit!
I'm Dana, your personal watercolour instructor. I love the freedom that this style of painting allows for, and I want you to experience it with me!
I've got a lifetime of art and design training in my back pocket and have been able to use those skills to skyrocket my business and develop new products from home.  While I still consider watercolour to be a hobby of mine, I've managed to transform my passion into phone cases and home decor items that are for sale in shops like Wayfair, Nordstrom, Urban Outfitters, and Modcloth to name a few!
The great thing about watercolour painting is that literally anyone can do it. It's one of the most forgiving mediums and I'd love to share with you what I know.  I can't wait to have you unleash your creativity with me.
I'm all about dipping your toes in,
so here are some free YouTube tutorials I've created to help you get started:
If you join the Watercolour Workshop,
I'll take you through a number of video tutorials
step by step, while you learn:
New Exclusive Videos for Members Only
As a Watercolour Workshop member, you'll also get access to new video uploads. I'll be uploading new videos to the library regularly exclusively for members so that you'll always have something new to paint.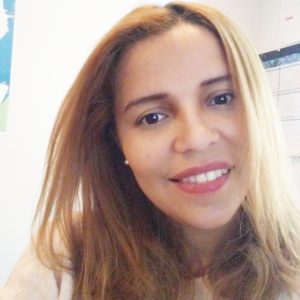 I love love love the Watercolor Workshop!
Dana makes every video simple to understand and easy to follow with good explanations and demonstration of the process. It's unbelievable; with only a few lessons you can start painting things that you could never imagine. I recommended it 100%! Perfect for beginners.
- Tanya Pazmino
I can't go to bed without painting something first!
I've been creative since I was small and have always loved breathing life into craft supplies with my own two hands. Painting is something I've always wanted to do and this year, I decided that my new years resolution was to learn how to watercolor. Being a SAHM of four kiddos, I needed to find a way to do that on my own time and stumbled upon Dana's online watercolor course.
The classes are perfect for a beginner, I'm still getting used to holding my brush the correct way but know I will only improve with practice. It's been so fun watching clean white watercolor paper fill with beautiful colors and seeing the difference from a wet to dry painting.
There is a new spark in my creative soul and I'm so grateful to have found this simple media.
- Dawn B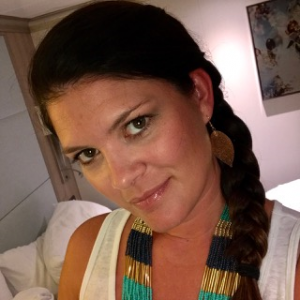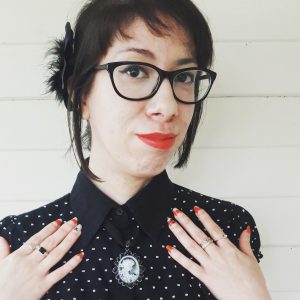 Lifetime access!
I signed up for Dana's online watercolor workshop after being disillusioned with a previous in-person watercolor class. Even after being out of practice so long, I was able to jump in and make progress quickly, thanks to Dana's instruction. I love that I have lifetime access to these videos, which makes it easy for someone with such a busy schedule like me: I can go at my own pace, watch and rewatch any lessons as many times as I want, skip ahead or go back. The projects that Dana has shown so far are fun and have turned out beautiful! I look forward to much more!
- Gaby M
What can you do with your newly learned skill?
Create your own wall art and decor
Send out personalized greeting cards
Re-brand your business or website with hand painted details
Make income creating artwork or branding materials for others
Develop your own line of products
and so much more!
Join today and get access to the complete
video library and an exclusive Facebook group
Watercolour Workshop Lifetime Membership
$

219.00 (CAD)
One-time payment with lifetime access
Instant access to the full library of video lessons
Free access to our creative Facebook group
Lifetime access to the videos and any new videos or lessons added in the future
Watercolour Workshop Payment Plan
$

56.00 (CAD)
4 monthly payments of $56 for Lifetime membership
Instant access to the full library of video lessons
Free access to our creative Facebook group
Lifetime access to the videos and any new videos or lessons added in the future
Have a question? It's probably answered here,
but if you are still wondering something,
feel free to drop me a line!