Hey, Instagram Friend!
For a limited time, you can save 30% on my Watercolour Workshop!

Attention: Aspiring Watercolour Artist
DO YOU WANT TO FREE THE ARTIST
TRAPPED INSIDE YOU?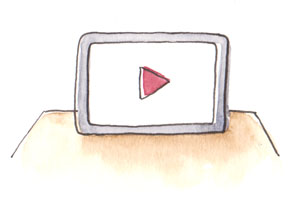 Over 30+ instant lesson videos to watch anytime, anywhere, from any device.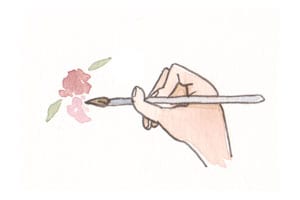 Follow along with your brush... No previous skills needed.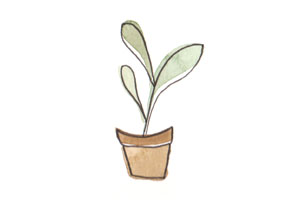 Continue to grow with step-by-step videos, projects, and downloadable sketches.
If you want to get rid of stress, anxiety and self-doubt about your creative ability… if you are tired of not having the skill to express yourself artistically through watercolour painting and you want to gain confidence in your painting techniques… then this workshop is just for you. Here's why…
You can "borrow my techniques" as we hang out in my home studio and I take you by the hand to show you how to create your own masterpieces.  I already know you're a creative soul (otherwise you wouldn't be here!).  Now I want to help you easily allow your inner artist to thrive without self-doubt.
I want you to realize, there is a cost to not setting your trapped artist free.
If You Keep Ignoring Your Inner Artist, It Just Gets Worse
What most aspiring watercolourists do when facing their lack of confidence and skill with watercolour painting is try every other way possible to express their inner creativity. Reading… Scrapbooking… Cooking… New unfulfilling hobbies… and the list goes on and on. They are too afraid to dive right in.  For most aspiring artists, none of that stuff works.
The primary problem is caused by you not knowing the proper techniques to paint with watercolour
Instead of connecting with your inner creativity and painting fearlessly, you suffer from self-doubt and judge yourself too harshly
You don't know how to express your feelings through your paintings
Most of the time this lack of confidence and skill causes you stress and anxiety instead of giving you the freedom and confidence to create at will
And finally, most people can't afford to hire a personal tutor to teach them privately or make the time for scheduled classes
What happens if you just do nothing? If you just keep doing what you've been doing and ignoring your creative desires? You continue becoming more stressed and anxious because you can't free your inner artist… until one day the artistic flame that's burning inside you right now is extinguished. Only the regret remains.
And when people ask, you mutter something about "not having the time."

How I Can Free Your Inner Artist Voice
I've got an answer that works.
Here's the story: I denied my inner artist for years, just like you.
And once I freed myself I had so many people who wanted me to help them gain confidence in expressing their creative ability through watercolour painting.
But most people can't afford my high fees, and I really don't have the time to teach privately.
And then one day I had an idea: "What if I created a video workshop where imaginative people like you can become experienced with watercolours… and help them improve their skills and painting techniques… so they gain the confidence to paint fearlessly.
I can help them overcome their fear of trying new things by letting them take the first step, without being judged.
They can do this at their own pace in a relaxed home environment and connect with others just like them.
And what if they only had to invest a small amount and received ongoing easy-to-follow training at a fraction of my normal fees?"
And that's exactly how I created The One and Only Watercolour Workshop!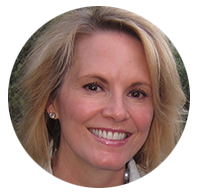 "I adore having your workshop to practice at home in between busy tasks rather than attend a live classroom.  Seriously, getting in touch with my creativity, with your guidance is amazing.  I'm very grateful to have found you.  Please keep up the good work and I so enjoy learning and growing in skill with your calm direction!  This is a blast." - Stacy S.

It Worked For These People, And It Will Work For You
Here's what watercolour painting did for me…
It got me out of the rabbit hole of extreme anxiety because I kept putting others' needs before my own…
I stopped working so hard and made my own mental and emotional health a priority…
I learned the importance of having "Me Time" when I picked up my paintbrush…
Having a project that allowed me to get into my own zone changed my life forever.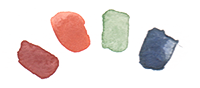 "I found I could say things with color and shapes that I couldn't say any other way--things I had no words for."  -Georgia O'Keeffe
Unleash your creative spirit!
I'm Dana, your personal watercolour instructor. I love the freedom that this style of painting allows for, and I want you to experience it with me!
I've got a lifetime of art and design training in my back pocket and have been able to use those skills to skyrocket my business and develop new products from home.  While I still consider watercolour to be a hobby of mine, I've managed to transform my passion into phone cases and home decor items that are for sale in shops like Wayfair, Nordstrom, Bloomingdales, Urban Outfitters, and Modcloth to name a few!
I've been sharing my work on Instagram and YouTube since 2015 and have grown a large following of amazing creative women. The great thing about watercolour painting is that literally anyone can do it. It's one of the most forgiving mediums and I'd love to share with you what I know.  I can't wait to have you unleash your creativity with me.
Here's what my Watercolour Workshop has done for others…
Some members have gone on to start their own businesses. Others just love creating unique handmade gifts and décor for friends, family and themselves.  Here's what some of them say…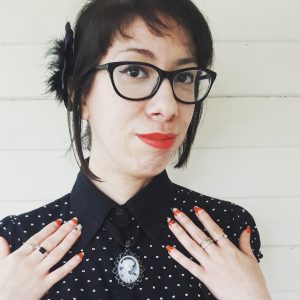 Easy for someone with a busy schedule
"I signed up for Dana's online watercolor workshop after being disillusioned with a previous in-person watercolor class. Even after being out of practice so long, I was able to jump in and make progress quickly, thanks to Dana's instruction. I love that I have lifetime access to these videos, which makes it easy for someone with such a busy schedule like me: I can go at my own pace, watch and rewatch any lessons as many times as I want, skip ahead or go back. The projects that Dana has shown so far are fun and have turned out beautiful! I look forward to much more!"
- Gaby M
Stay at Home Mom learning on my own time
"I've been creative since I was small and have always loved breathing life into craft supplies with my own two hands. Painting is something I've always wanted to do and this year, I decided that my new years resolution was to learn how to watercolor. Being a SAHM of four kiddos, I needed to find a way to do that on my own time and stumbled upon Dana's online watercolor course.
The classes are perfect for a beginner, I'm still getting used to holding my brush the correct way but know I will only improve with practice. It's been so fun watching clean white watercolor paper fill with beautiful colors and seeing the difference from a wet to dry painting.
There is a new spark in my creative soul and I'm so grateful to have found this simple media."
- Dawn B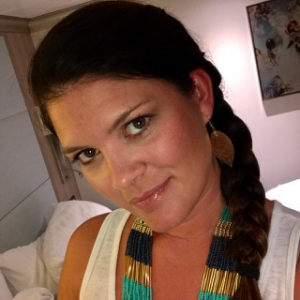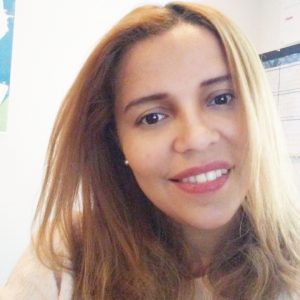 So simple for beginners
"Dana makes every video simple to understand and easy to follow with good explanations and demonstration of the process. It's unbelievable; with only a few lessons you can start painting things that you could never imagine. I recommended it 100%! Perfect for beginners."
- Tanya Pazmino
"I could have never done anything like this on my own. Thank you for such great instruction, Dana! It's so fun learning your techniques!"
– Stacy from Nebraska

"I have a foundation in watercolour, but I know that I can always use the practice! Your videos are so easy to follow and painting is cathartic for me. I too have suffered from anxiety for a long, long time and I love that you are sharing with people what works for you. So inspiring!"
– Marissa from BC

"I have never put a brush to paper and don't consider myself artistic at all.  I am a retired nurse… I tried some of Dana's online videos and it's been like a meditation. I love it!"
– Karen from Oregon

"Seeing others post on (the Facebook group) is what makes me want to stick with the practice and pick up my brush!"
– Hannah

 Finally, it's your turn...
When you sign up for The Watercolour Workshop you'll join me personally, with several other aspiring and experienced watercolour artists and…
Go from beginner to boss during your membership
Improve your painting techniques and skill, step-by-step
Break through your fear of trying something new
Build the confidence to express your emotions and become a fearless painter

 In Other Words… Transform into an accomplished watercolour painter and free the artist trapped inside you!
In the Watercolour Workshop,
I'll take you through a number of painting tutorials
step by step, while you learn:
PLUS, LIFETIME ACCESS TO FUTURE LESSONS!
With a Watercolour Workshop membership, you'll instantly get access to brand new project videos as they are added.  Here are some examples of projects you can look forward to:
*NEW* TRACEABLE SKETCH LIBRARY!
Not an artist? You don't need to be.  I've also made it super easy for you to create your own unique pieces of artwork. 
Introducing the Sketch Library!  A library full of original sketches that you can trace onto your watercolour paper and paint, with new designs added often.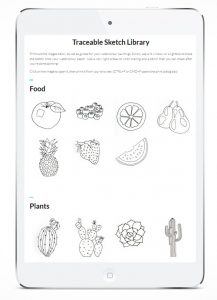 That's right – this is a service that, if I offered it on a one-to-one basis, would cost a minimum of $3,000… but it's yours for a fraction of that amount.
It all comes as part of The Watercolour Workshop, for a single payment of $255(CAD) $196! Save 30% through this page only!
And you are 100% safe to try this out.
That's all I'm suggesting. Just join to see if it works for you.
If it does, you'll be delighted – and I think that's exactly what's about to happen. We'll continue our time together and we'll watch your confidence and skill as an artist grow. If for some reason, you signed up and you're not instantly delighted with the easy-to-follow training, then just let me know - you can cancel within 24 hours.
There is no other membership site like this
The Watercolour Workshop will take you from beginner to boss over the course of your membership.  The lessons are created in an order which will continue to teach you more and more, so you can maintain your growth and keep learning new techniques.  What's more – you will become a part of our flourishing community of creatives from around the world who are just like you!
"To practice any art, no matter how well or badly, is a way to make your soul grow. So do it." - Kurt Vonnegut
You have a choice to make: Do what you've been doing and supress your inner artists' voice (or worse, do nothing at all). You know where that will lead. - No confidence in your creative ability. - Continued stress and anxiety. - And most importantly you'll never know how great you could've been.
Is that really where you want to go?
Take a new action, and get a great result.
Finally get that confidence, skill and techniques to free your inner artist through fearless watercolour painting. Imagine how that will change your life! Come join The Watercolour Workshop.
Which one of those options do you really want for yourself? The freedom to express your inner artist or nothing but regrets?
Here's what to do now… Select the option that suits you better and join The Watercolour Workshop.
Watercolour Workshop Premium Membership
$

255 178 (CAD)
(Approx. $200 138 USD) one time fee. Save 30%!
✓ Instant access to the library of 30+ video lessons, ready to view right now
✓ Access to the traceable sketch library
✓ Access to newly added video lessons as they become available
✓ Free access to our creative Facebook group
✓ Learn at your own pace! Login anytime and have access forever
✓ Shop for supplies in the Art Supply Shop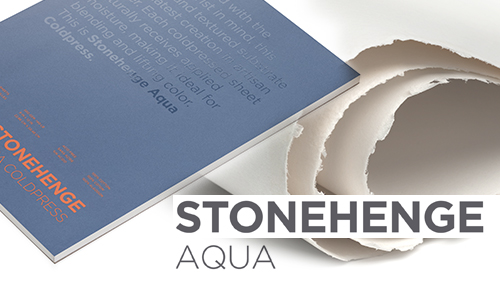 ACTION TAKER BONUS
The next 10 enrollments will each receive… (Only 3 Left)
A pad of Stonehenge Aqua professional 100% cotton coldpress watercolour paper from Legion Paper!
This is a very limited offer for US and Canada clients only.


Have a question? It's probably answered here,
but if you are still wondering something,
feel free to drop me a line!